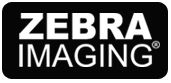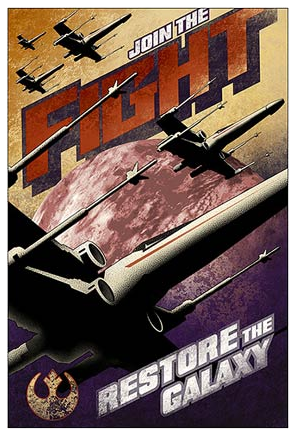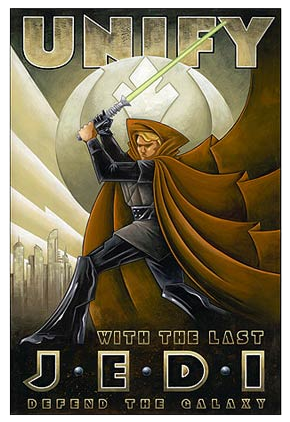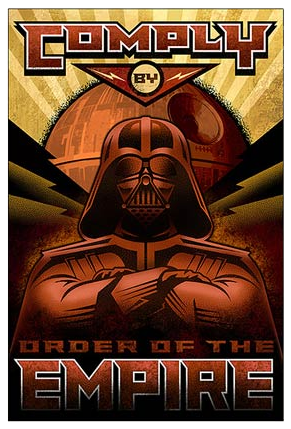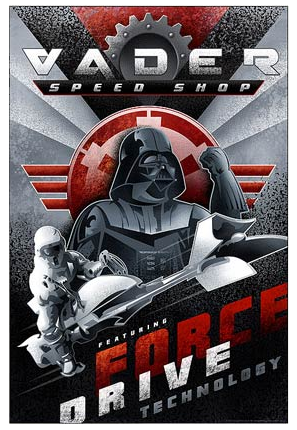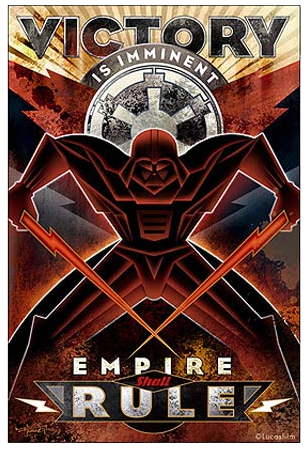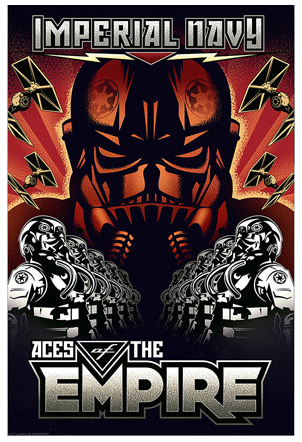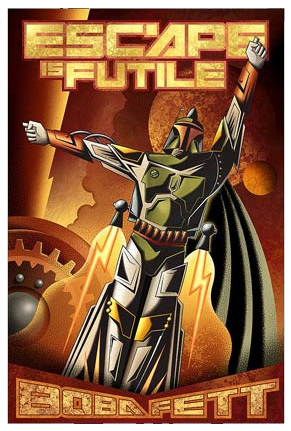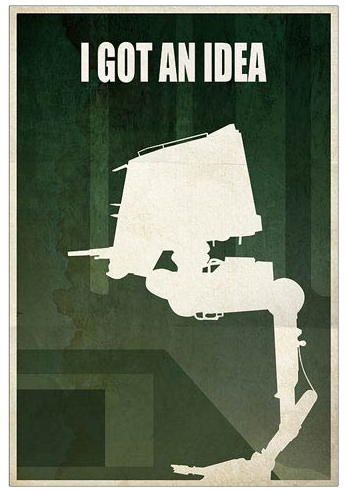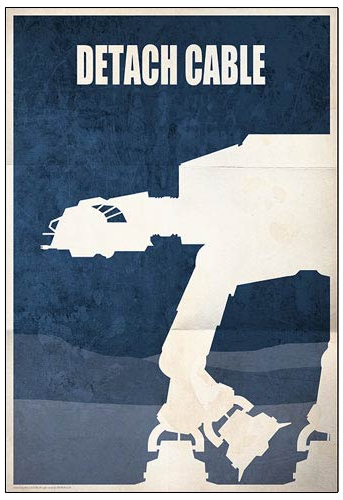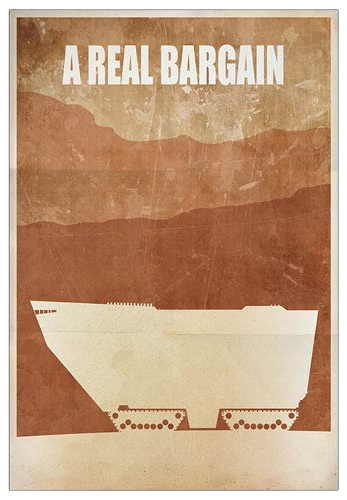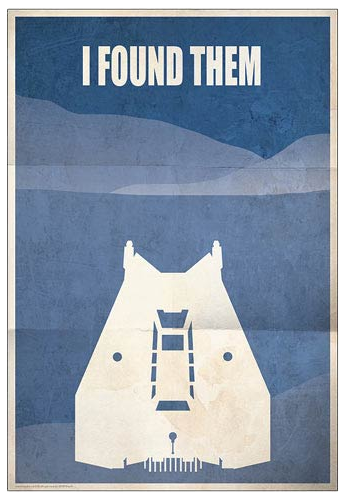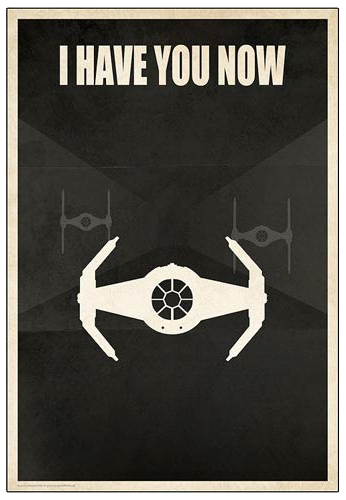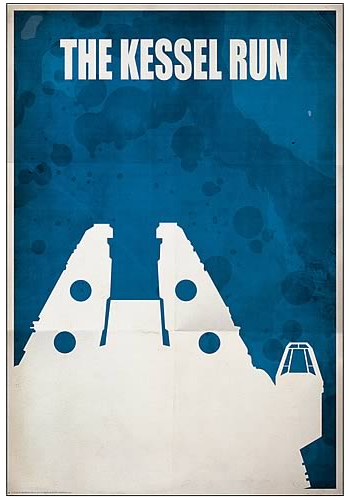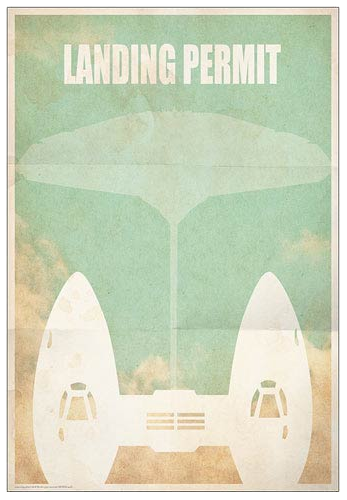 Big Bad Toy Store lists great new Star Wars Items!
-- Posted by Tamer on Thursday, February 11 2016
STAR WARS BATTLEFRONT 1/6 SHOCK TROOPER
To kick start a new collectible series based on Star Wars video games, Sideshow and Hot Toys are delighted to officially present the Sixth Scale Shock Trooper from Star Wars Battlefront! The highly-accurate figure is specially crafted based on the image of the Shock Trooper in the game featuring meticulously crafted armor and helmet, a distinctive red and white color scheme on the armor with weathering effects, detailed weapons and backpack, and a desert-themed figure stand! $219.99
http://www.bigbadtoystore.com/bbts/product.aspx?product=HOT10661&mode=retail

NEW EGG ATTACK
The First Order Stormtrooper Egg Attack Action figure perfectly represents the Stormtrooper as seen in The Force Awakens right down to the armor and equipment for $89.99. Beast Kingdom has also designed the most popular duo in Guardians of the Galaxy: Rocket Raccoon and Dancing Groot for $59.99
http://www.bigbadtoystore.com/bbts/search.aspx?search=egg%20attack

STAR WARS METAL FIGURE COLLECTION
The next three figures have been added to the tiny Star Wars Metal Figure Collection lineup: #016 C-3PO, #017 R2-Q5, and #018 First Order Stormtrooper Officer! These little 3 inch tall figures fit in the palm of your hand and feature metal and plastic parts as well as moveable head and arms for $11.99 each. And now you can finally have a way display your Metal Figure collection! The Metal Figure Collection Death Star Diorama opens to create a display environment for your figures and is listed for $74.99.
http://www.bigbadtoystore.com/bbts/menu.aspx?menu=3540&category=10442

KOTOBUKIYA NEW ARRIVALS
Just arrived from Kotobukiya, the Marvel Now Magneto ArtFX+ is based on artwork by Adi Granov and is depicted in a powerful pose while wearing his iconic helmet and cape for $54.99; and the First Order Stormtrooper ArtFX+ Two Pack is the inaugural statue in the Star Wars Force Awakens ArtFX+ lineup with 12 variant poses with the included blaster rifles for $74.99
http://www.bigbadtoystore.com/bbts/list.aspx?list=18619

---
Kualan gives us some great news!
-- Posted by Tamer on Thursday, February 11 2016
"Okay guys, got some bad news and some good news...but don't worry it's mostly good news.

The bad news is that the upcoming follow-up to TFTCW, Tales From The Rebellion, is delayed for the time being. The good news is that the reason for this is because I've decided to go back and finish Volume Five of Tales From The Clone Wars after all!

The frustration from losing all the previous work when my PC crashed has faded over the last couple of months, so I don't feel so bad about re-doing so much work in order to finish the story I started with the clones Asher and Corliss.

Here's a little taste of what the volume will hold."

Now this is what I call a great teaser!

---
Gold Leader One is back with some Custom Rebel Pilots...
-- Posted by Tamer on Thursday, February 11 2016
"Just wanted to post a quick update. I did a few quick customs which I finally acquired the parts for.

The first is Luke Skywalker in X-wing Gear from Return of the Jedi. Granted he was only shown in his X-wing for about 15 seconds, we still got figures like Sandstorm Luke or even Lightsaber Construction Luke, both of which were deleted scenes. I wanted to make this version of Luke because now I have all variations of Luke in his flight suit. I had a spare Endor Capture Luke head from when I did my Shadows of the Empire custom Luke."

I like the looks of him. Lots of great custom pilots can be seen in his update.

---
Mandalore 25 gives us a Mass Effect Cross-Over...
-- Posted by Tamer on Thursday, February 11 2016
"So the plan was to eventually make an Asari Jedi, but IABF beat me to the punch, not to say I don't still have one planned ;) but when he made his Asari jedi the conversation opened, and Tamer came up with the Asari Mandalorian crossover, so I had to make one. Normally I'm a bit disgusted with using rare, highly sought after figures for customizing, but I came across a Chinese seller with Isabet Reau figures missing a lower arm, head, and foot for cheap, so I bought 4. ;D It was time to put this Asari Mandalorian together!"

I am glad I had such a great idea as she looks great. Click here to go add her to your collection.

---
Black Thorne adds to his diorama...
-- Posted by Tamer on Thursday, February 11 2016
"Did you guys remember my Rebel Hangar diorama? It received a deserved upgrade. Here are some new pics"

Now that is definitely what I would call an upgrade. It looks great!

---
Beau Kerley shares a custom on our Facebook Page...
-- Posted by Tamer on Thursday, February 11 2016
I liked the looks of his Scout!

---
The First Order is recruiting TIE Pilots from your system
-- Posted by Tamer on Thursday, February 11 2016
"First Order TIE Pilot Sixth Scale Figure NOW shipping!"

Get yours now!

"The First Order has enlisted a wide range of troops to carry out its will across the galaxy in the upcoming Star Wars: The Force Awakens. Following the reveal of the First Order Snowtrooper, Sideshow Collectibles and Hot Toys are continuing to expand the First Order army and are delighted to officially present the newly designed First Order TIE Pilot sixth scale collectible figure from the highly anticipated movie!

The skilled pilots of the First Order launch into combat aboard advanced fighter crafts to hunt down enemy vessels and protect space around First Order installations and warships.

The highly-accurate collectible figure is specially crafted based on the image of First Order TIE Pilot in Star Wars: The Force Awakens. It features a newly designed glossy black TIE Pilot helmet and armor with life support system, meticulously tailored flight suit, detailed blaster pistol, and a hexagonal figure stand with the First Order's emblem!"

---
Mandalore 25 is back with two new custom figures...
-- Posted by Tamer on Wednesday, February 10 2016
"Have two figures today, one is a Male Togruta jedi, and the other, another Celeste Morne.

Sculpted this head, just like the other a few weeks ago, was inspired by the many ways their head tails could sit. Like the color scheme too, bounced around a number of ideas, but like this one, kind of camouflage like.

If anyone is interested, he's listed here

This was supposed to be an order, but it's been weeks since I finished her, and no response from my client, so she is up for grabs. She's not as great as the last one I did, but she was designed on a lower budget than that one, so had to cut some things out, and work with less parts.

If anyone is interested, she's listed here"

---
Ajunta Pall is back with a new four pack...
-- Posted by Tamer on Wednesday, February 10 2016
"Here's some customs I did last week. Hope you guys like them

1) Maz Kanata v1
2) Constable Zuvio (basic repaint and added 11poa articulation)
3) Grandmaster Luke Skywalker v2 (TFA old Luke)
*4) Ezra Bridger (DarkSide fan fiction character- this is my fan fiction Ezra who lost his family his Crew and his love and was seduced by the darkside similarly to Anakin Skywalker."

I like em all, but that Darkside Ezra Bridger is absolutely fantastic! What a cool work of art. He also shares another post of some close up detail work on Ezra so be sure to scroll down too.

---
Brandon Flores is still amazing us!
-- Posted by Tamer on Wednesday, February 10 2016
The photo above is the latest he has shared on our Facebook Page. Be sure to take a look!

---
New Photos of SSC Sixth Scale R5-D4...
-- Posted by Tamer on Wednesday, February 10 2016
"Sideshow Collectibles presents the R5-D4 Sixth Scale Figure from Star Wars Episode IV: A New Hope.

He may be worn and faulty, but who could resist this loveable little astro droid? Slightly larger than his more famous successor R2-D2, Sideshow's R5-D4 Sixth Scale Figure measures roughly 8.6 inches tall from antenna to treads. Appearing just as Uncle Owen purchased him from the Jawas on Tatooine, every detail of the R5 unit is faithfully replicated, from his desert-worn deco to advanced articulation. Nicknamed for his bright crimson accents, Red's distinctive trapezoid-shaped head features authentic holographic details, and can swivel nearly 360 degrees, while a magnetic restraining bolt grants access to a variety of compartments and hinged panels. Notoriously plagued with malfunctions, he also suffers a pop-up "bad motivator," a feature Star Wars fans are sure to enjoy. Destined to play a key role in a moment that sets the events of the original Star Wars trilogy in motion, R5-D4 is a must-have addition for any Star Wars collection!"

After you enjoy the new photos you may as well add one to your cart!

---
I-am-Boba-Fett updates us on his Duros 6" head sculpt...
-- Posted by Tamer on Tuesday, February 9 2016
"I have a couple of these custom six inch scale Duros resin cast heads available through my ebay store now at the link below. Lots of custom figures and custom resin cast heads up for sale there too.

http://www.ebay.com/itm/161969908607?ssPageName=STRK:MESELX:IT&_trksid=p3984.m1555.l2649"

Get em while they last folks!

---
JDeck just about done...
-- Posted by Tamer on Tuesday, February 9 2016
"I got a lot of the final steps done today. I'm calling it about done. But is anything ever really done? I spliced together some SW Miniatures to make the welder, and adjusted the arms on the others. They're about 1/50, so I couldn't mash them, or mix them with 1/48 military figures, like I wanted. The speeder is a little dark, I made the same mistake I made with the x-wing I did a while back, but ehh screw it. I can build an even better one whenever I want. I have some more Hoth officers coming in, so I may replace the pilot with them. Other than that I really like it. Cool thing is, It looks different on three sides. I'll make some adjustments so it has 3 different little mini scenes going on. Its done but not done."

I think it looks great. I liked it so much I ordered one of the Bandai Snowspeeders myself yesterday!

---
Anovos offers 300 more Stormtrooper Kits...
-- Posted by Tamer on Tuesday, February 9 2016
"Thank you for your patience during the temporary hiatus in availability of our STAR WARS™ Original Trilogy Stormtrooper armor kits. After reviewing available inventory, we are now releasing approximately 300 more kits at the existing initial public offering price. These are the kit version with completed helmet and can be purchased on our website by clicking here.

After these 300 kits are sold, current orders for in-stock kits will be closed. We will then open a new pre-order window for additional kits slated for an estimated late 2016 delivery. If you wish to have this product in hand prior to the second half of 2016, now is the time to order. Estimated shipment window for in-stock kits is end of Q1. Further updates will be released via newsletter."

---
JDeck updates us on his Echo Base Hangar Diorama...
-- Posted by Tamer on Monday, February 8 2016
"I've been working on my Echo Base dio. I decaled the Snowspeeder a little and weathered it. I took off some panels and the heat diffuser or whatever you call it. That way it appears to be under extensive modifications, due to the extreme cold. I added a few mechanical greebles to the repulsor lift engines and under one of the air brakes. I received a few of my SW Miniatures in the mail, I'm still waiting for a few more. I still need to paint some props, and permanently hook up some LEDs. I should be finished soon."

It sure looks good to me. I am so going to do this one day.

---