It is time to vote for your favorite for the latest Custom Challenge!
-- Posted by Tamer on Tuesday, July 28 2015
We have seen another custom challenge entry deadline come and go and now its time to vote for your favorite. I must say there are some great builds to choose from. Thanks to the folks who participated. Click here to go submit your vote after you have scrolled through the entries.

---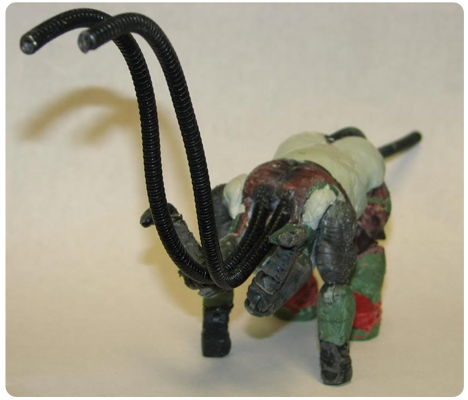 Sjefke shows us how he did it!
-- Posted by Tamer on Tuesday, July 28 2015
"I promised a while back to share this technique with ISY. I used it for my Cane Adiss heads, but you could apply it to any creature that requires a long flexible body part, like a Dionaga neck or Oppo Ranciss' tail."

See how he added the articulation and the skin to Cane's neck was fantastic. Talk about getting some lead in your butt too!

---
Ron Hembling continues to work on his 6" Imperial Shuttle Dio...
-- Posted by Tamer on Tuesday, July 28 2015
"The pilots are complete and now secured inside the cockpit.

The pilots have had the joints super glued and then instead of putty I used plastacine as these will not be moved at all and then I covered the uniform areas with tissue paper.

The figures were given a simple job and were painted using Vallejo paints and the transfers on the left side of the helmets are from Games Workshop and the lines were firstly drawn on by using a led pencil then I painted over the pencil line."

They look pretty daggone awesome to me!

---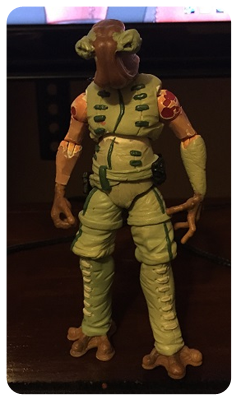 Bronxstalker is working on a great Ithorian...
-- Posted by Tamer on Tuesday, July 28 2015
"Here's my update on Del Moomo. Obviously still a WiP, but I'm getting close to finishing him. I still have quite a bit of sculpting to do on the arms, arm bands, shoulder pads, etc. I also need to create his red scarf that he has. After that, just a few more odds and ends, and then time for painting."

I don't think I have ever seen our Hammerhead looking quite so tough! I can't wait to see the final reveal.

---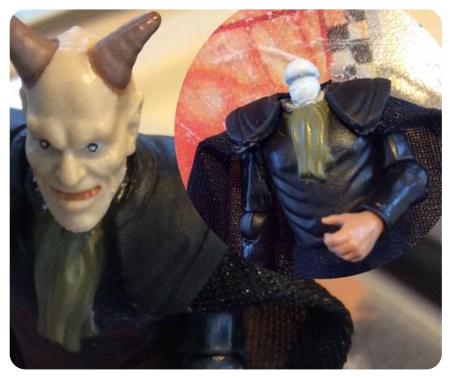 Custom Jedi gives us a Labria makeover...
-- Posted by Tamer on Tuesday, July 28 2015
"Labria was not on my "to-do" list, but when I asked my friends on Facebook and Instagram he came out at the top of a short list of makeovers people wanted to see. This is another "do the best you can with what you've got" custom. He'll be comprised of parts that are already in the fodder box. I'm using the POTF2 Cantina Aliens 3 pack version for the torso and head, Jedi Luke arms and Bom Vimdin legs. I had to sculpt a new neck peg to ball joint the head (which will get a full repaint)."

It looks like its gonna be another fantastic project.

---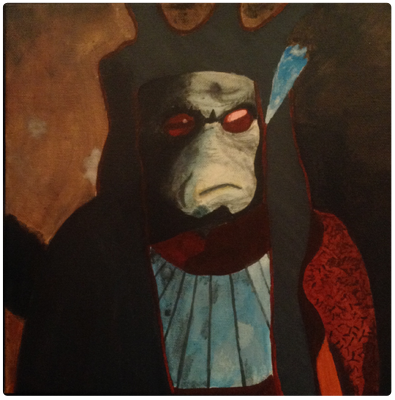 Viceroy Gunray shows us his acrylic painting...
-- Posted by Tamer on Tuesday, July 28 2015
"Back in high school I was really into art, and particularly found my passion and stride in acrylic painting. Never was too great of a drawer, but found it easier to get dimensions and scaling right painting. Inevitably, when I got into things a few years later, I decided to go with a genre I had just as much of a passion for; Star Wars.

The First SW painting I worked on was Viceroy Nute Gunray, of course! Think it came out pretty well."

Yes, I do too. Please join me in welcoming a new member to the Yards!

---
Well the SDCC TFA Stormtrooper sold out in what felt like seconds!
-- Posted by Tamer on Tuesday, July 28 2015
We all got up early to be ready, we all were logged in and made sure our payment information was up to date, and then we waited and waited and waited and refreshed what felt like a million times. Then, we see it go live, get it in our cart and see the dreaded whirly gig. For me, by the time it got there it was sold out. Congratulations to those who were able to get theirs!

And don't worry we are sure gonna see a few stragglers show up again, but right now I am not too hopeful to get my order in. Ah, the trials and tribulations of being a SW Collector!

Our Facebook Page is blowing up with just a ton of disappointed collectors. I can sure associate folks!

---
Our friends at JTA share some great TFA Product Rumors...
-- Posted by Tamer on Tuesday, July 28 2015
It seems some Meijers Employees accidentally started their Force Friday reveals planogram a tad early and we get to hear some of what is coming. As always rumors are what they are, but JTA is usually right on the money!

---
Take a look at this cool light up poster frame!
-- Posted by Tamer on Tuesday, July 28 2015
Jayson from Yakface.com has shared a great little easy project to create your own light up poster frame. Thanks to his timely posting, through the Disney Rewards Program, I was able to get the same poster he is highlighting. I am gonna have to try his poster frame too! And it is pretty inexpensive!

---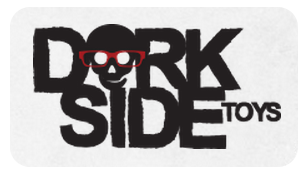 Dorkside Toys Continues their epic Warehouse Clearance Sale...
-- Posted by Tamer on Sunday, July 26 2015
I myself have taken advantage of some fantastic deals on six inch figures like Han in Stormtrooper Disguise to Commander Cody they now have deals on some of the newer 3.75" Figures for Recent black series from $8.99! Click here to go save some good on some great Star Wars, JOE, Pacific Rim, Marvel, and more action figures!

---

HALCION wows us with his contest entry...
-- Posted by Tamer on Sunday, July 26 2015
"I had to pick between the speeder and my 6"IG-88 bounty transport build."

Both are fantastic. I find myself leaning towards the Transport for IG-88, but wow is the word of the day.

That is the last of the custom entries to showcase I do believe, so look for the voting thread to start soon.

---
Ajunta Pall is back with a new EU Update...
-- Posted by Tamer on Sunday, July 26 2015
"Next up is some customs I've upgraded repainted gave new head sculpts etc etc...I like the way they turned out. I hope someone likes them as well. Enjoy

Emperor Roan Fel
Princess Marasiah Fel
Jao Assam"

Well I know I am enjoying them!

---
Butterfingers is back with a huge Clone Trooper Update!
-- Posted by Tamer on Sunday, July 26 2015
"Well, here is another update. It will probably be my last one for awhile, but hopefully I can squeeze in sometime in between school and work."

Folks there are just a ton of great TCW Customs to peruse. I found myself drifting to his Wolffe in Snow Gear, but all are very nice. I hope he can squeeze in more customizing time!

---
The Spectre creates new Tolkien display...
-- Posted by Tamer on Sunday, July 26 2015
"I just got 2 brand new 6' x 2.5' tables for my Hobby Room. Here is the first stage of my diorama display for my "Galactic Primitives: Tolkien III" storyline. Eventually there will be custom terrain and many, many more custom figures, beasts and dio elements."

Sounds great to me. I can't wait to see him add more.

---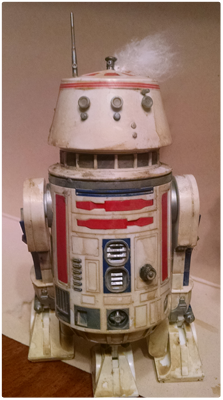 JDeck shows us an R5-D4!
-- Posted by Tamer on Sunday, July 26 2015
"Im building a Bandai R5-D4 just for fun. I was really disappointed that he did not have a "bad motivator" option, so I just went ahead and made one. The bad motivator is what makes him R5-D4. I also gave him a restraining bolt from the C3PO kit. Even though for some reason he didn't have one in the movie. It was a fun little Saturday build."

These Bandai Astros look so good to me and JDeck souped him up even more!

---